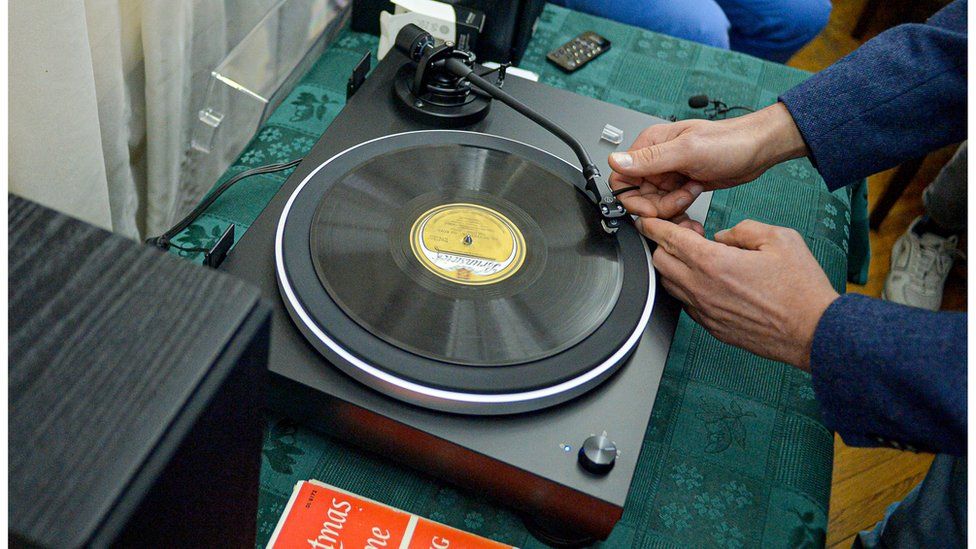 Vinyl record sales outperformed CDs in the US for the
slot
first time since 1987, according to a new report.
Just over 41 million vinyl records were sold in 2022, to the tune of $1.2bn (£.99bn). Only 33 million CDs were sold, amounting to $483m.
It was the 16th consecutive year of growth for record sales, about 71% of physical format revenues.
Recorded music revenue in the US grew for the seventh consecutive year and reached a record high of $15.9bn.
Overall, revenue for recorded music in 2022 increased by 6%, according to the report released by the Recording Industry Association of America (RIAA), driven largely by streaming but also by physical music format sales.
The report found that revenue for physical music formats has steadily risen over the years, marked by a "remarkable resurgence" in 2021 after being muted by Covid-19 in 2020. Physical music revenues as a whole were up 4% last year, propelled by vinyl records which saw a 17% increase. Meanwhile, revenue from CDs fell 18%